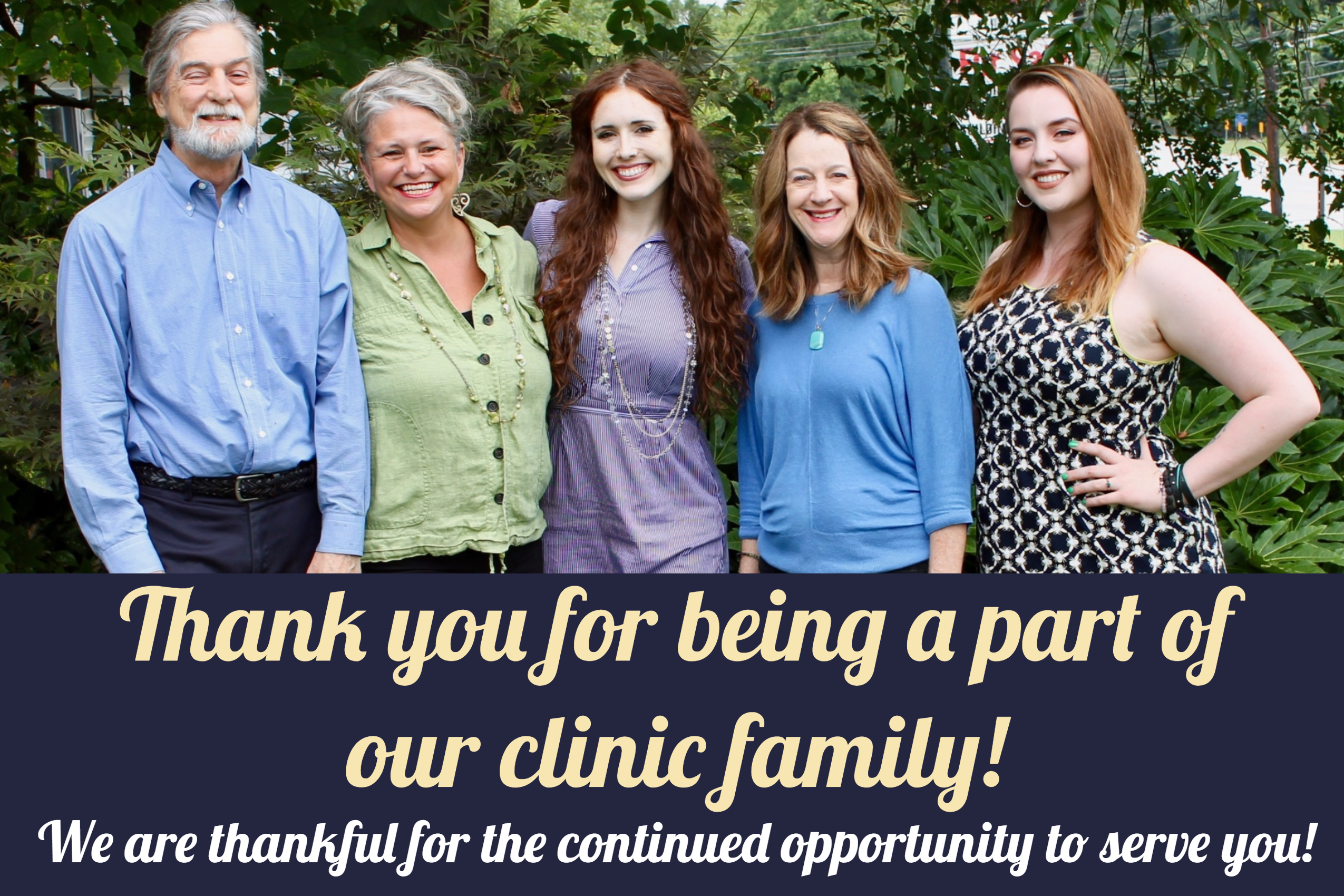 Reflecting on our fall Patient Appreciation Day, my heart is so full.
Patient Appreciation Day is always beautiful, but this one was particularly special! We were able to serve over 70 members of our Atlanta Natural Health Clinic community by providing complimentary adjustments, nourishing snacks, and community engagement. The clinic was so full of life!
We also were blessed to have 4 other providers serving alongside us, giving generously of their time and energy in the spirit of service. All provided 15 minute complimentary services in their individual specialties and truly blessed our ANHC tribe!
Kathy Pickel of Hypnosis Works Atlanta offered sessions of either EFT tapping or therapeutic hypnosis. She was thoughtful to provide me with a 5 minute session before the day started and I was amazed at the result! I was aware and present but relaxed through the session and spent the rest of the day feeling calm, collected, and laser focused. A gamer would call this a "flow state"; I described it as feeling like I had a weighted blanked around my shoulders keeping me grounded and connected but without any decreased energy or lethargy. It was fantastic!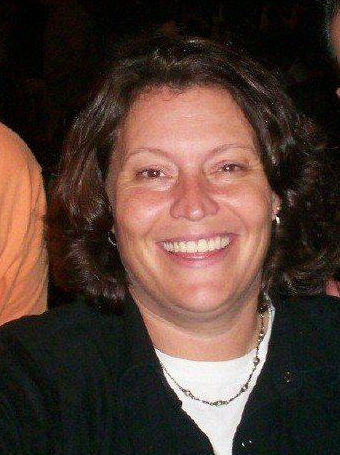 "Doctors say over 80% of what walks into their office every day is stress related, nothing works better   than hypnosis on stress. Stress can manifest itself in your body in a myriad of ways. When you relax your   body and focus your mind, you'll be amazed at what you can do."
 "I'm a Certified Clinical and Medical Hypnotherapist from the ACHT, (Atlanta Center for Hypnosis   Training), I'm certified as a Consulting Hypnotist with the NGH, (National Guild of Hypnotists), I am   certified as a Clinical Hypnotherapist with the ACHE () and I have a Bachelors Degree in Science from   Georgia State University in Psychology. I'm also a certified NLP practitioner and EFT practitioner."
You can learn more about Kathy and Medical Hypnotherapy at https://hypnosisworksatlanta.com/ or (678) 882-4743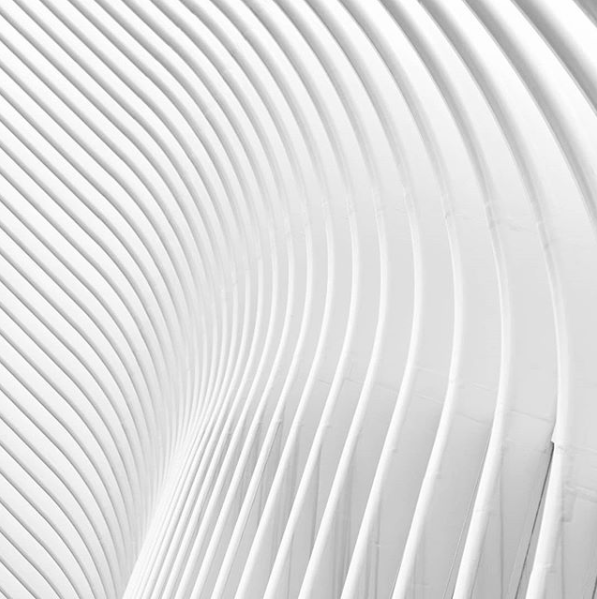 Marco Martinoli offered sessions of Transformational Breath and was kind to gift a session to me as well. The transformational breath is an exercise which requires concentration, but is so rewarding! After our session I felt so relaxed, so calm, but still not tired.
"I was born in Rome, Italy, and attended college at University of Tor Vergata, obtaining an advanced degree in Clinical Nutrition. In 1997, I moved to USA and began my career as Flight Attendant with Delta Air Lines.
I have been practicing Transformational Breath for over 12 years and have found it to be a fantastic tool for my wellness. In January, 2019, I began the facilitator certification process with Transformational Breath.
I enjoy working with people and hope to assist their journey toward healthier living by sharing my knowledge and passion for a wellness lifestyle. I hope that you will grow to share my passion for Transformational Breath."
You can contact Marco at martinoligroup@yahoo.com
Becky Shanks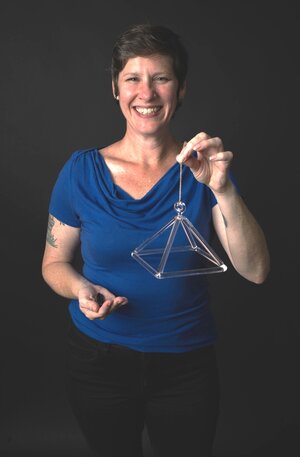 of Presents of Mind Hypnosis offered singing bowl sessions for the second year in a row!
"I am an Alchemical and Transpersonal Hypnotherapist, Reiki Master and Intuitive Sound Healing Practitioner. My Atlanta based hypnotic healing practice, Presents of Mind, blends hypnotherapy, energy healing, and singing bowls to harmonize conscious desires and subconscious beliefs."

"It is my purpose and joy to share the power of presence, attention and intention to liberate energy, expand consciousness and integrate shadows. I attract lots of awakening empaths, creatives and artists, and am honored to lead seekers deeper into themselves; to teach people to master mind and manage energy in a way that cultivates peace, pleasure and patience in the present moment."
"Scientific studies show that sound can produce changes in the autonomic, immune, endocrine and neuropeptide systems. Every atom, molecule, cell, gland, and organ of the human body absorbs and emits sound. The entire body, as well as our brain waves in a relaxed state, vibrates at a fundamental frequency of about 8 cycles per second, literally entraining and attuning us to the basic electromagnetic field of the earth itself!"
"When an organ or body part is healthy, it creates a natural resonant frequency in harmony with the rest of the body. When the vibration of a part of the body is out of harmony, we have dis-ease. With dis-ease, a different sound pattern is established in the affected part of the body. When sound is projected into the dis-eased area, correct harmonic patterns are restored."
You can learn more about Becky and singing bowl therapy at https://presentsofmindhypnosis.com/soundhealing, (404) 599-2843 or presentsofmindhypnosis@gmail.com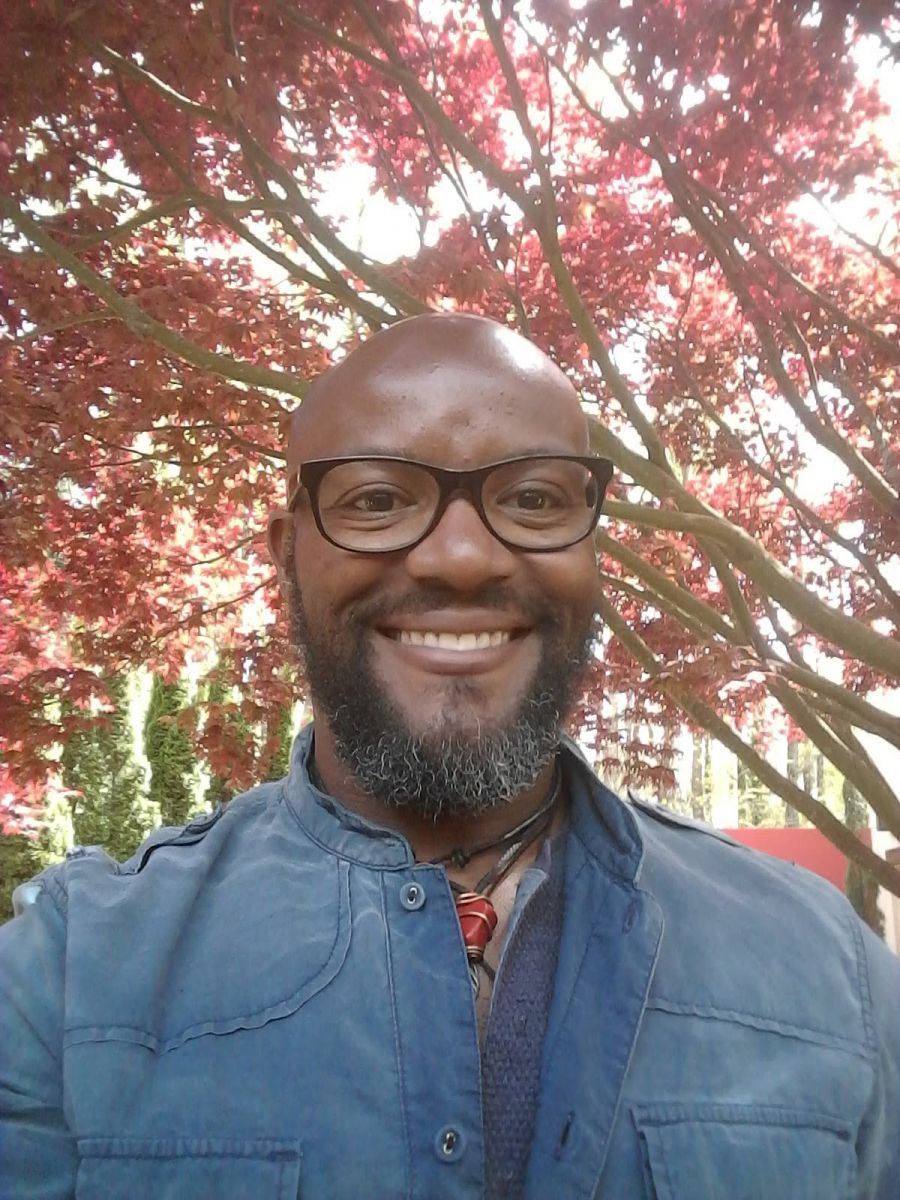 Andre' Cross of Elements of Touch offered massage sessions. Andre' is a Licensed Massage Therapist, Certified Neuromuscular Therapist, Reflexologist and Manual Lymphatic Drainage Therapist.
"Andre' has provided exceptional Bodywork and Massage Therapy in the Atlanta area since 2008 and recognizes Bodywork/Massage Therapy as one of many Complementary Medical practices that effectively integrates into the Healthcare of the 21st Century. Andre's clients benefit from his clinical expertise and experience as well as the individualized focus given to each and every client with whom he is fortunate to connect.
Having worked directly with medical practitioners whose specialties range from Spinal Cord Injury, Chronic Pain Management, to Addiction Recovery Andre's studies have been diversified to effectively address the needs of the clients with whom he works.
"Andre' offers Integrative Bodywork skillfully applied to meet the specific needs of each individual client. The therapies offered at Elements of Touch are far more than a feel good massage but rather Goal and Outcome focused to facilitate the return of a quality of life adversely impacted by Pain and Injury. The goal of Andre's work is nonetheless a total reconnection of his clients relationship to their bodies."
"The primary therapies offered are Myofascial Release, Integrative Bodywork, and Neuromuscular Therapy."
Andre' is fascinated by the connection between the structure and function of complex systems and their related pathologies and is a self-proclaimed life long student."
You can learn more about Andre' at https://andretouch1.massagetherapy.com/
We know you have asked about bringing the people you care about so PLEASE pass along the invite for Patient Appreciation Week, November 11th – 15th 2019! Anyone YOU REFER may come for a FREE Evaluation for chiropractic care and/or Nutrition Response Testing**
Patient Appreciation Week is often the opportunity someone needs to explore the potential for better health and healing without the initial start-up costs. Your encouragement may be just what the "doctor ordered." 
Thank you for being a part of our tribe and continuing to trust us with your family's wellness care!
With Gratitude,
Dr. Chelsea and the ANHC Team
Tell us about your experience on Patient Appreciation Day!
**Complimentary evaluations are normally $120 value. The complimentary evaluation includes a consultation, examination, and any appropriate in-office (computerized) testing. It does not include a chiropractic adjustment or supplement purchase. Any additional care will be agreed upon by both parties prior to service.