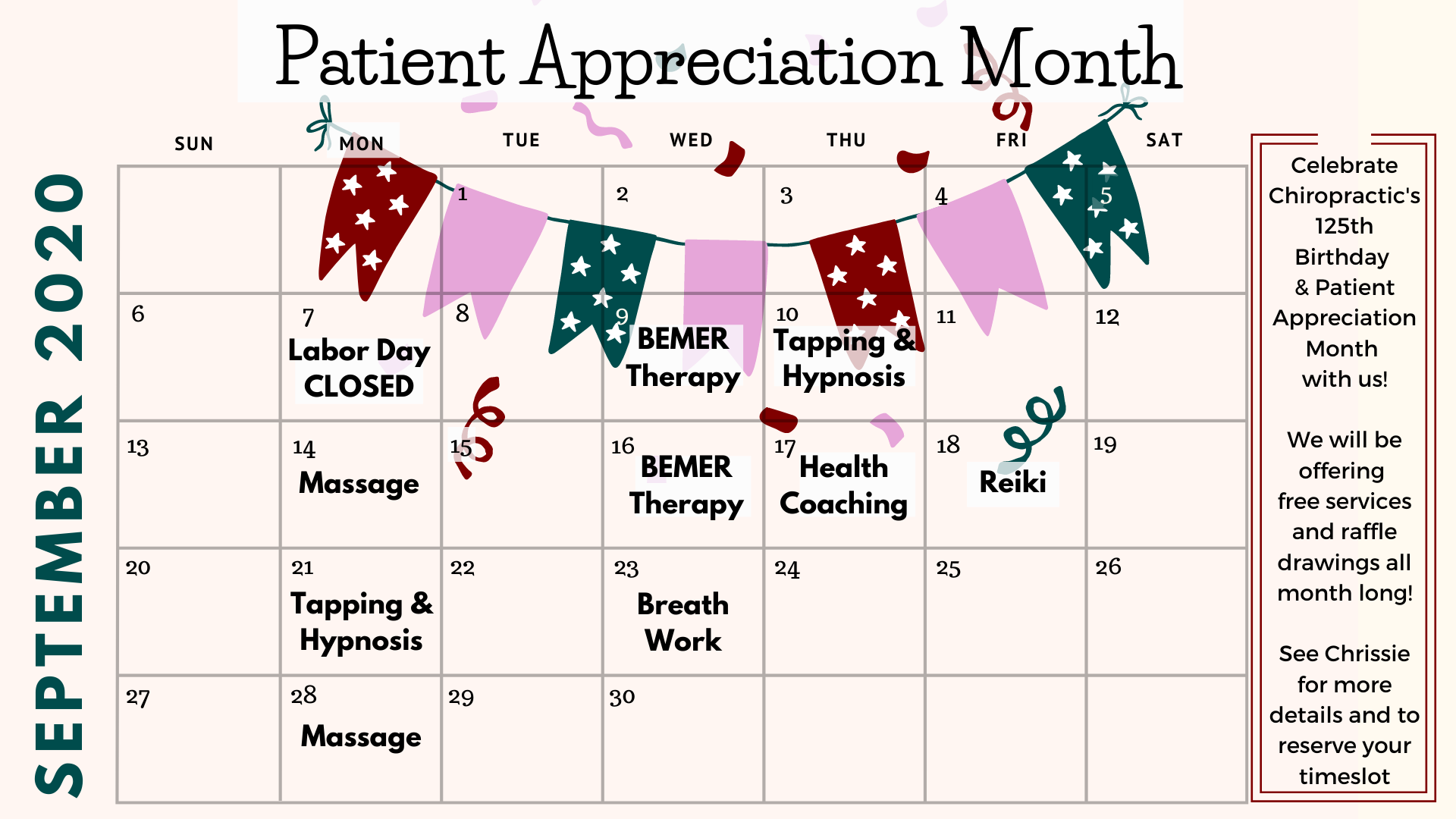 Thank you for being part of our clinic family! We appreciate you!!
SHARING IS CARING!!!
New Patients can receive a complimentary exam with computerized scans at NO CHARGE* with your referral! This is an important time for people to improve their health. Often your encouragement is exactly what someone may need to elevate their commitment to their well-being. Please tell someone today.
SCHOOL SUPPLY DRIVE!!
We are teaming with
We Love BuHi
to collect school supplies for local families that need help. They are requesting pencils, printer paper, notebooks, crayons, art supplies, glue, etc.
Every time you add to our collection bin, you receive an extra raffle ticket for the giveaway (prizes listed below).
Service Provider Calendar: (Mini Sessions)
9/9 9-12 Free BEMER Sessions
9/10 8-11
Tapping & Hypnosis
with
Kathy Pickel
of Hypnosis Works Atlanta
9/16 9-12 Free BEMER Sessions
9/17 8-11
Health Coaching
with
Lisa Engle
of OptiMOM Coaching