Dr. Philip Hurd :: Chamblee and Brookhaven Chiropractor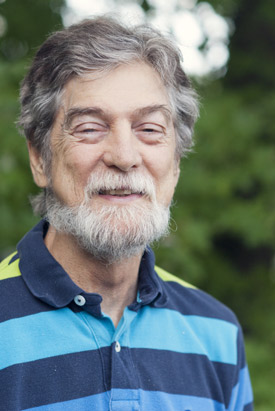 Dr. Philip Hurd opened the Atlanta Natural Health Clinic in 1983 as a partner in the practice and massage therapist focusing on sports massage, polarity, and deep tissue work. He went on to become the sole proprietor of the clinic when he earned his Doctor of Chiropractic degree from Life Chiropractic College in 1991. He has a passion and excitement for supporting a patient's inborn healing capacity that is reflected in the relationships he has with his patients.
Continuing Education
Additional education highlights include earning his bachelor's degree in Sociology from West Georgia College in 1974 and then received his master's degree from the University of North Carolina in 1978.
He is a past board member of the Georgia Council of Chiropractic. Dr. Hurd has had extensive training in the natural health care field as well as spending three months in France studying to become a teacher of meditation. He also took an Ayurveda training course developed in conjunction with Dr. Deepak Chopra.
Dr. Hurd spent over a year in an intensive clinical mastery training program in Nutrition Response Testing (NRT) as well has having had years working with Dr. John Brimhall. Dr. Hurd is constantly upgrading his knowledge with continuing education courses and seminars to assure he has the most up to date information and skills to facilitate the healing process in the patients he sees.
On a Personal Note…
Dr. Hurd and his late wife, Jenny, have five children, seven grandchildren and four great grandchildren. In his time away from the clinic, Dr. Hurd enjoys time with family, cooking Indian food, exercising, expanding his knowledge about health/healing and meditating.
"Thanks for visiting our site. I look forward to meeting you in person and learning how we may be of service to you in your quest for better health. Give our Atlanta office a call, or email me using the link below and let's arrange a time to explore your options."
The purpose of the Atlanta Natural Health Clinic is to facilitate a greater expression of life by supporting and empowering patients to take responsibility in their quest for health and healing.
---
Dr. Philip Hurd | Chiropractor Chamblee | Atlanta Natural Health Clinic