Current Events
---
For the month of October, Dr. Hurd is modifying his morning hours. He will still be in the office his usual afternoon hours on Monday, Wednesday, and Friday.
Monday: 2:00 – 6:00PM
Wednesday: 2:00 – 6:00PM
Friday: 9:00AM – Noon and 2:00 – 6:00PM
---
AUGUST 2022 – changes
The ANHC story continues:
For over a year, Lisa has been working very hard to find the doctor who would step into a full time position with aspirations to plant their flag and make the Atlanta Natural Health Clinic their own.
With the responsibility to ensure stable and long term care for our patients, the team (including Dr. Hurd), her family, and with no new doctor, Lisa has connected our practice to two VERY nearby offices for future stability. (

Atlanta Restoration Chiropractic

 with Dr. Rachel and 

Hands On Wellness

 with Dr. Miriam who also offers 

NRT

). Both doctors that Lisa has known for years, trusts implicitly and who are extremely talented practitioners.
Beginning August 1, 2022, Dr. Carmi and Chrissie relocated to serve patients at 

Atlanta Restoration Chiropractic

,

Dr. Rachel Stockwell's office, and welcome any of you that desire to continue a relationship with them there. You can expect a smooth transition if you decide to relocate too.
Dr. Carmi will retain her schedule of being available mornings on Tuesday, Thursday and 2 Saturdays a month. You can see Dr. Rachel's hours on her website.  For appointments, please call 770-871-1500. 
Our PCD rates and pre-pay plans will be honored at their new location.

Dr. Hurd has decided to remain at the Atlanta Natural Health Clinic, maintaining his office hours of Monday, Wednesday, and Friday.

He resumed being the sole owner of the Atlanta Natural Health Clinic when the partnership with Lisa ended.

Chrissie does plans to support Dr. Hurd in the office on Fridays only.
Thank you to all of you that came to send the team off with well wishes and cards!
This chapter of the clinic story is definitely still unfolding and it feels important to bring you up to date as our story wouldn't exist without YOU.
Lisa will still be around to support transitions and available for questions, feedback, concerns, etc.
Feel welcome to reach out to her at MrsLisaEngle@gmail.com or call 404-319-9032.
With gratitude TO and FOR you,
All of us at ANHC
---
For context to the above, please read our Atlanta Natural Health Clinic story:
August, 1983, Dr. Hurd was a massage therapist and opened the clinic as a partner with chiropractor, Dr. Dill.
Dr. Dill sold his part to Dr. Weatherly who then sold his part to Dr. Dean.
July, 1989, Lisa began working in the clinic with Dr. Dean. Dr. Hurd was in chiropractic school at Life University while still providing massage therapy at ANHC.
Dr. Hurd graduated from Life College as a Doctor of Chiropractic in December, 1991; also becoming the sole owner of the clinic.
With a shared passion to improve the lives of MANY, Lisa and Dr. Hurd worked together to build a thriving practice and integrated into the community.
June, 2000, Lisa stepped back from the full time Chiropractic Assistant position to support behind the scenes (filing insurance, taxes, staff training / coverage, etc.) and focused on her growing family. This began a beautiful list of other CA's that have come to serve alongside Dr. Hurd over the years.
2001, Dr. Hurd began integrating nutrition into the practice and started carrying supplements to address deficiency and toxicity for improved patient outcomes.
March, 2013 Lisa started her Health Coaching business, but continued to support the practice because she loves Dr. Hurd, the ANHC family, and most importantly, it's success was her mom's financial provision.
Late in 2016, Dr. Hurd began to negotiate the sale of the chiropractic portion of the clinic to transition responsibility of owning the practice, but planned to continue to offer nutrition.
Lisa, helping to care for her mom, kids, and coaching clients had decided that after the new owner took the helm, she would be stepping away from ANHC to grow her own business.
March 8, 2017, Jenny (Dr. Hurd's wife, Lisa's Mom) passed away from metastatic breast cancer.
With hope of retaining his opportunity to serve in the chiropractic practice, he offered Lisa equity in the business she had served for 27 years.
The Atlanta Natural Health Clinic, LLC business partnership was formed May 1, 2017 with an agreement that a new doctor would join the team to carry the legacy into the future. Dr. Hurd the clinical partner, Lisa the managing partner. The previously pending sale never took place.
September, 2017, enter Dr. Chelsea Drda.
March, 2019, enter Chrissie Forlie, our current rock star CA who helped us navigate COVID and keeps all the plates spinning to ensure your amazing experience at ANHC.
We shared a great few years with Dr. Chelsea. She had planned on eventually buying the practice, but after some personal challenges and changes, she needed to move closer to family in Florida in April, 2021.
June, 2021, enter Dr. Carmi Verano. Dr. Carmi joined us to help expand our hours, serve our patients with her amazing skills, but not to eventually own the clinic. She is an asset that any practice would be fortunate to have and we're lucky to have found her.
For over a year, Lisa has been working very hard to find the "next Dr. Chelsea", the doctor who would step into a full time position with aspirations to plant their flag and make it their own one day.
Please return to the top of the page for this current chapter of the story.
---
In addition to the footballs and ties we'll be giving to the Dads in the practice, we will have a sale on supplements supporting men's health.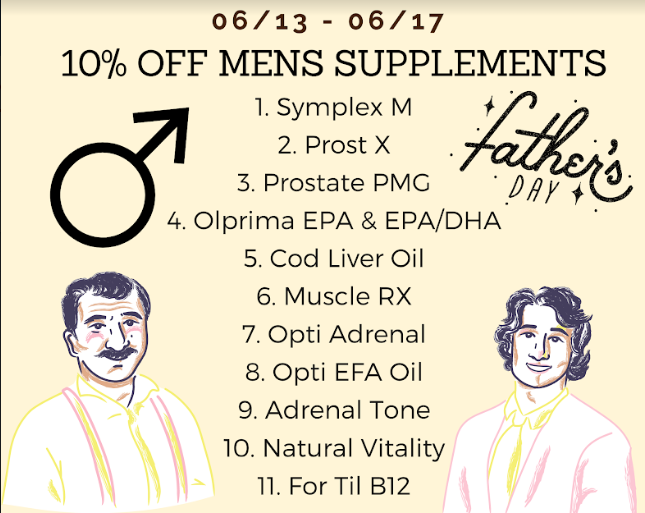 ---
In addition to the flowers we'll be giving to the Moms in the practice, we will have a sale on supplements supporting women's health.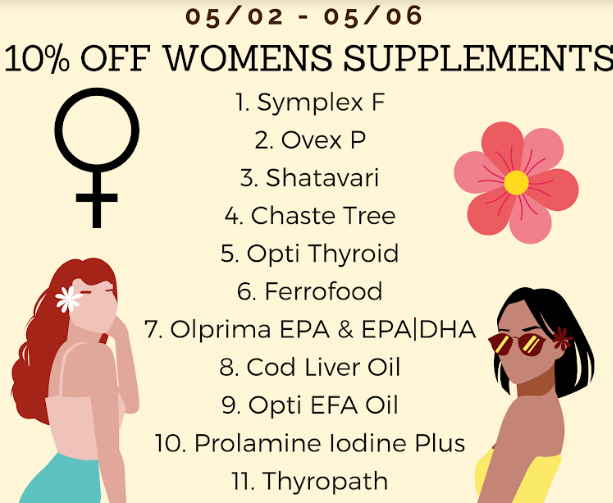 ---
Spring Sale to support adaptability as the season changes and Life is blooming all around us: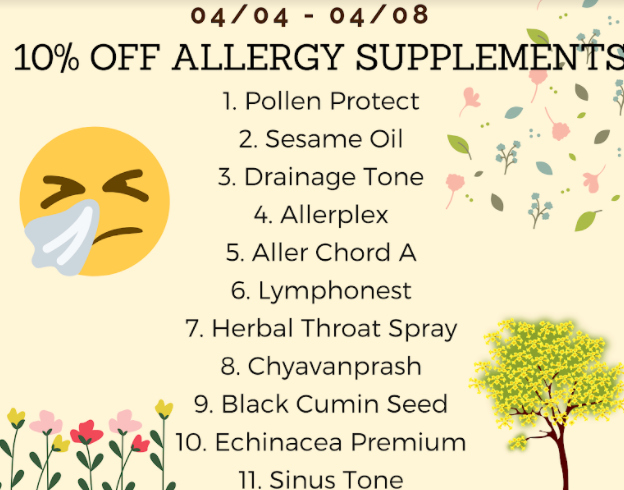 ---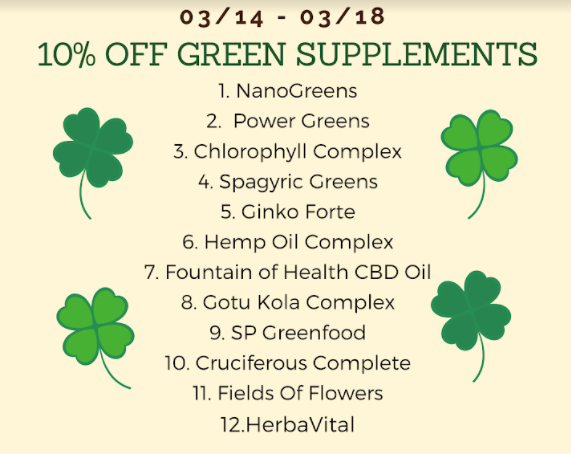 Can you guess how many frogs at ANHC? Enter your guess on your next March visit for your chance to win prizes. Closest 5 are winners and exact guess wins MORE!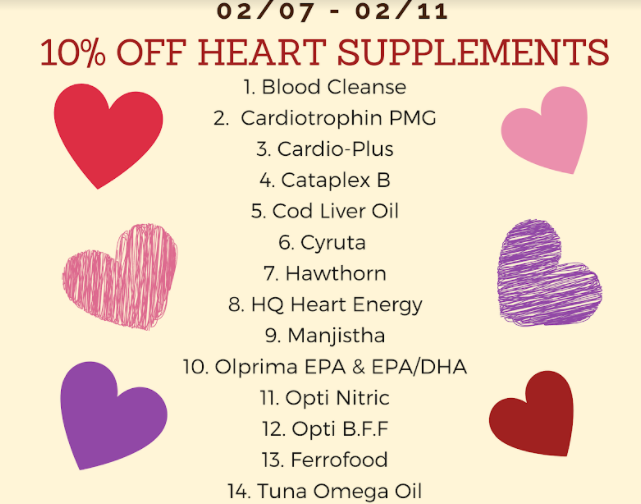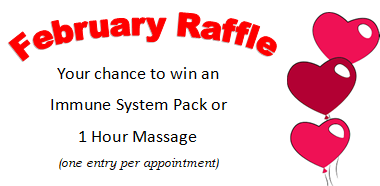 Standard Process is hosting their annual 21 and 28 Day Detox Challenge beginning January 3, 2022. You can sign up HERE to receive daily encouraging emails that correspond with your program selection! For the remainder of December, we are extending a 10% savings off your Detox Program Products when you pre-pay. Once you've decided which program will work best for you, call or email Chrissie at 770-455-6767 or frontdesk@AtlantaNaturalHealth.com and she will place the order for you to pick up. If you prefer to order yourself (no discount), you can order direct from Standard Process HERE.  Trouble deciding which program is right for you? Talk about it on your next visit.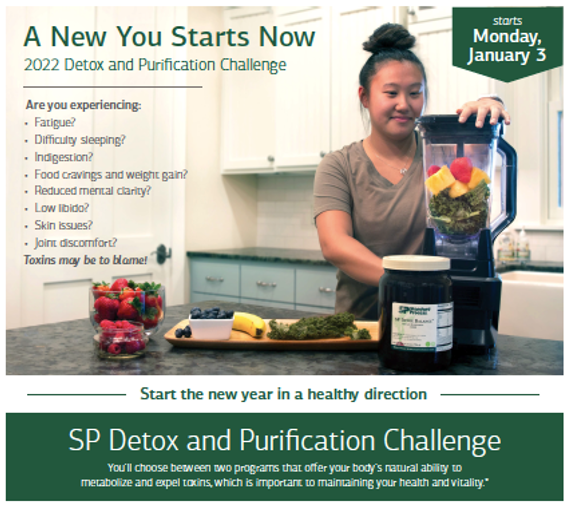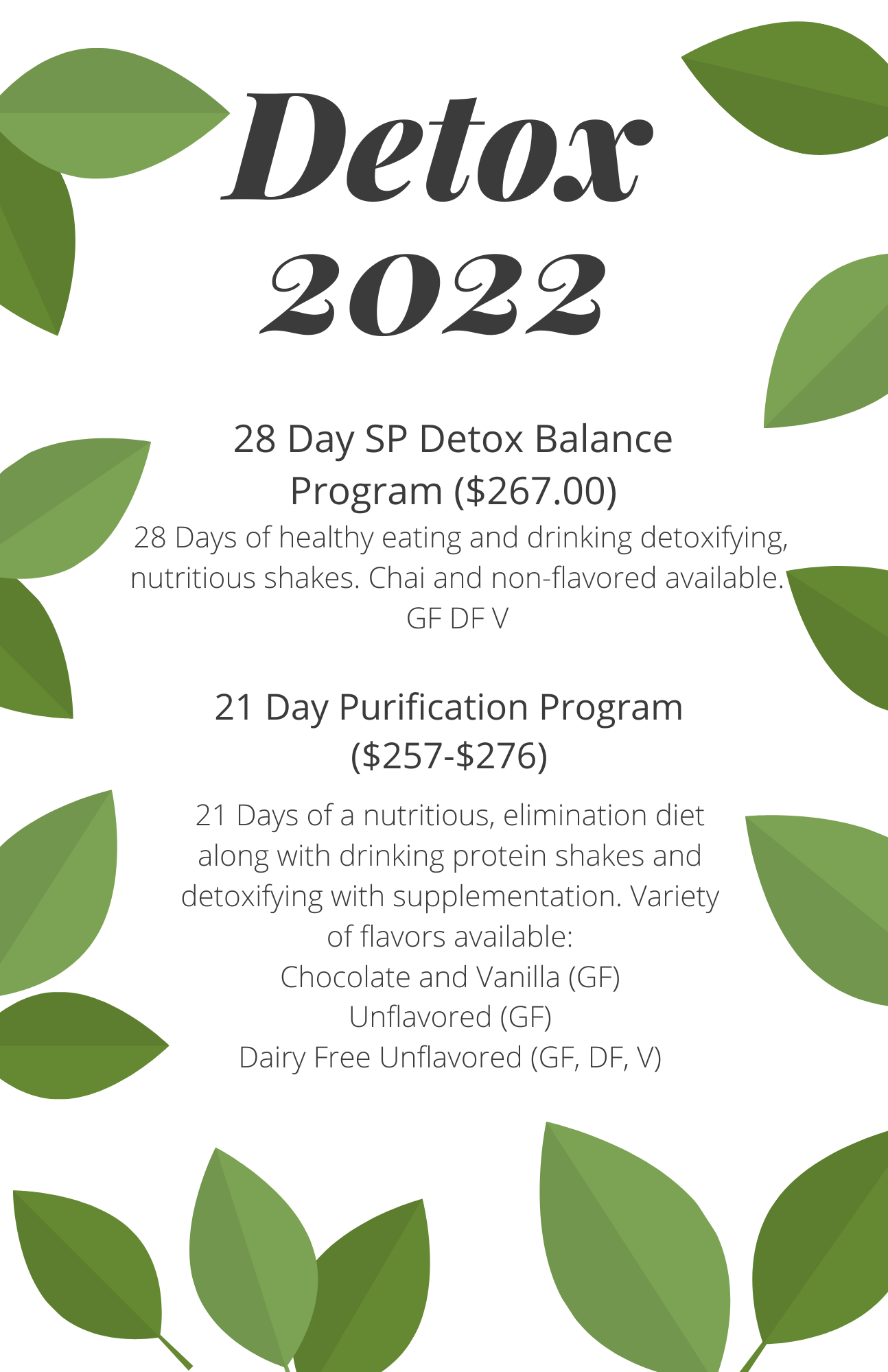 Save the dates and SAVE money all month long!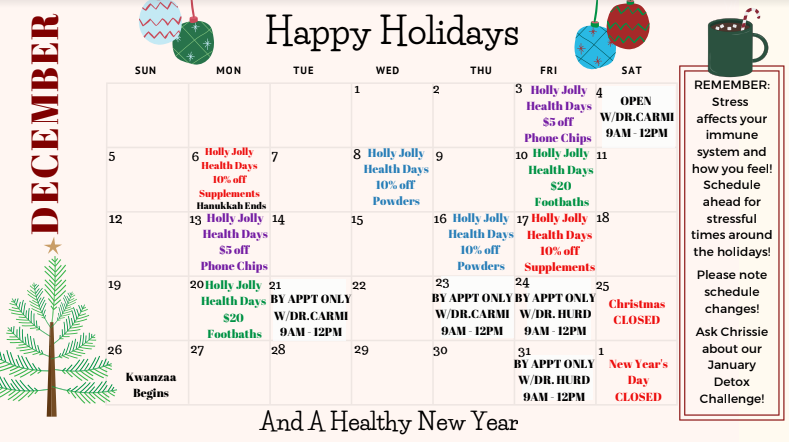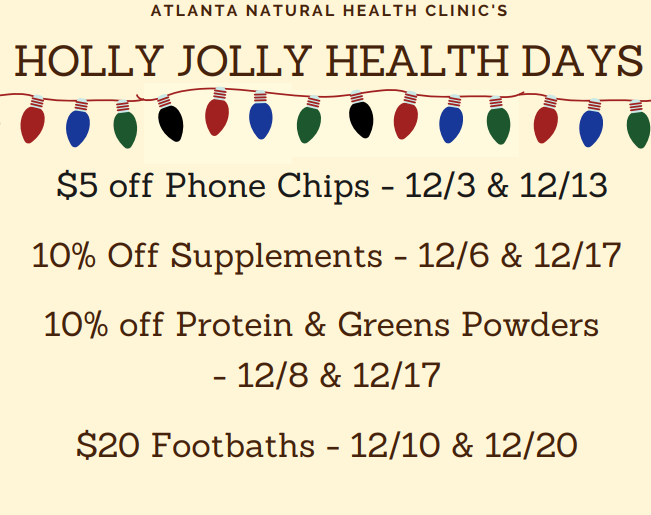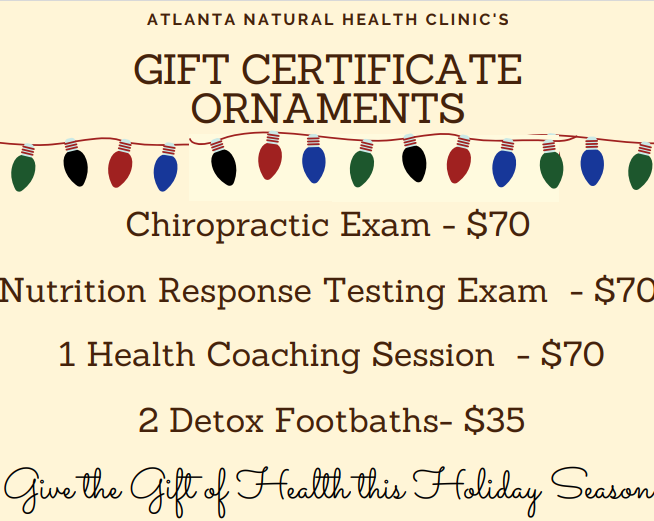 Nov. 15-19 – Save on these digestive supports! Just in time for your holiday feasts!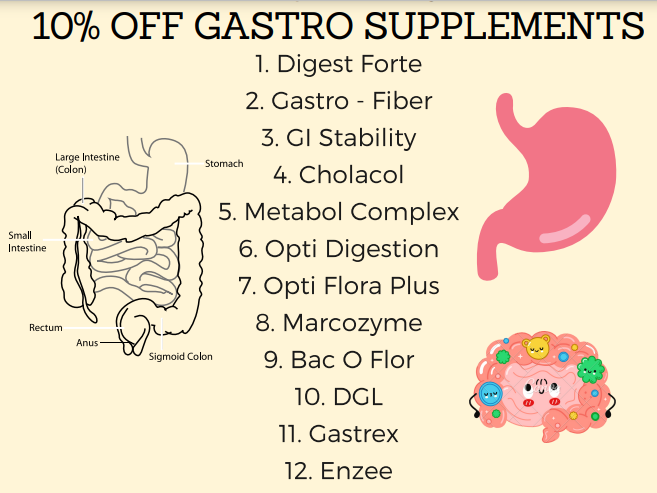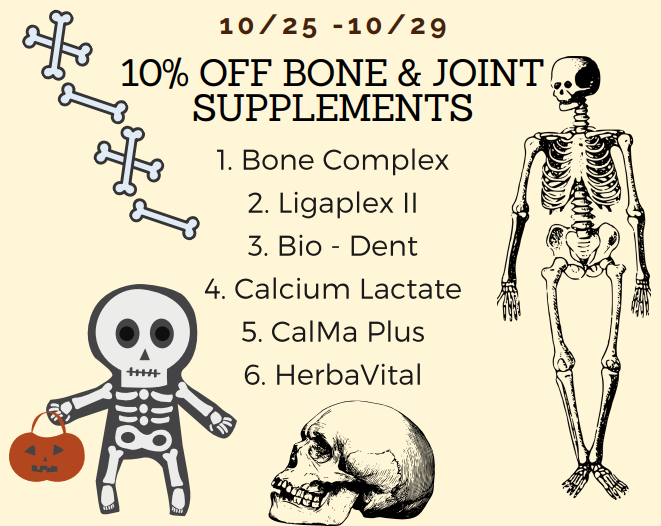 ---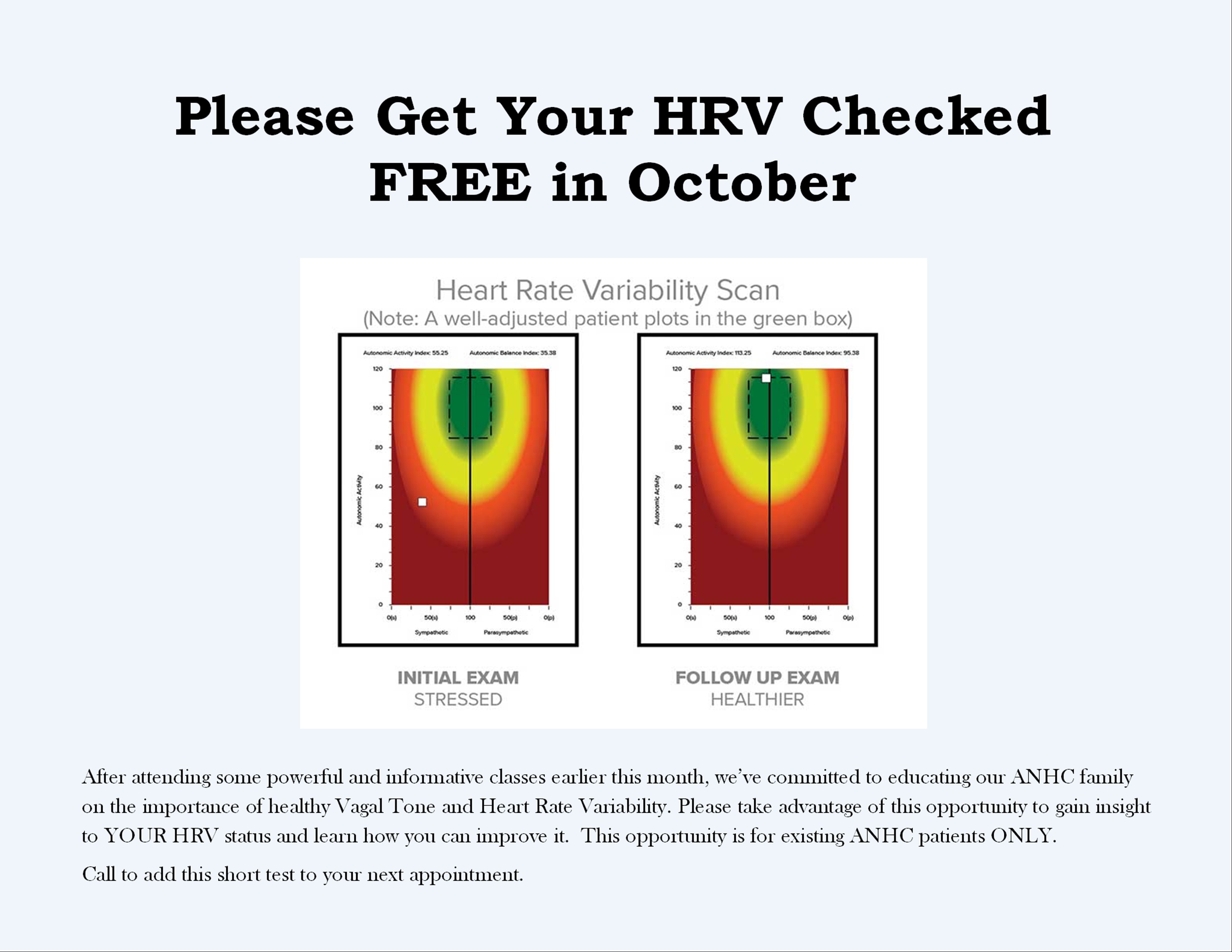 ---

Week of Sept 13:
FREE Coaching sessions Tues, Wed, Thurs
FREE Footbaths on Thursday
FREE Bemer sessions on Friday
Support artisans around the world this week (A little early holiday shopping?)
Tell your people
Raffle Entry with every service
Chiropractic is 126 Years Old!!
- Sharon Reid of Three Hearts, One Beat will be in the office Tuesday and Wednesday morning for FREE Coaching Sessions. Lisa Engle of OptiMOM Coaching will be giving FREE Coaching Sessions on Thursday (9/16) morning. This is a great opportunity to kick start desired change in your life.
- FREE Detox Footbaths all morning Thursday, 9/16
- FREE Bemer Sessions all day THIS, 9/17
There are still appointments available for all these Patient Appreciation Month FREEBIES. Call 770-455-6767 or email frontdesk@AtlantaNaturalHealth.com to schedule.
-  Shop NOONDAY all week! We're grateful to support the work one of our raffle prize contributors in the clinic today. This is an awesome opportunity to support dignified work for artists around the world living in vulnerable communities.
"
- ALL MONTH, people YOU refer can schedule their Initial Chiropractic and/or Nutrition Exam for NO CHARGE*. Please tell someone about this opportunity.
- With each service, you can put your name in the hat to win a variety of awesome prizes. The list to date is pasted below, but more are coming!
We are SO very grateful TO and FOR you! Happy Patient Appreciation Month and Happy Birthday, Chiropractic! Saturday, Sept. 18th marks 126 years!
In gratitude,
All of us at ANHC
 *$140 value. The complimentary evaluation includes a consultation, examination, and any computerized scans. NOT applicable for PERSONAL INJURY claims. The complimentary exam does not include a chiropractic adjustment or supplement purchase.  Any additional care will be agreed upon by both parties prior to service.
---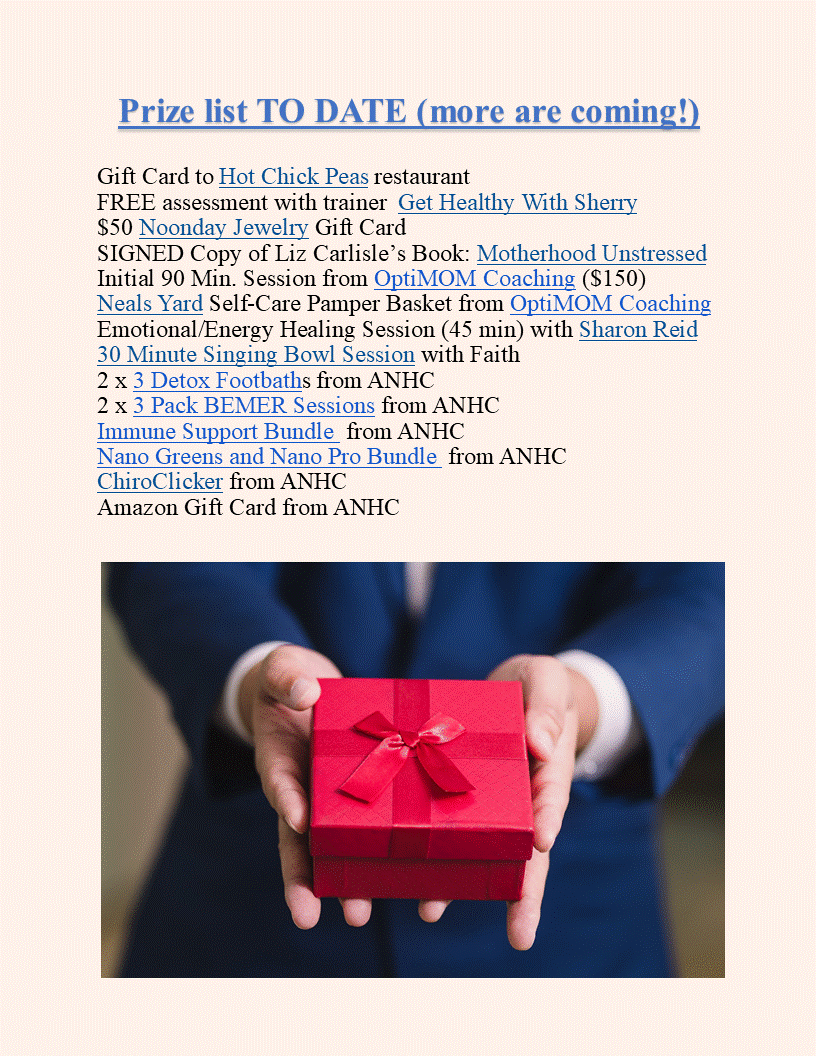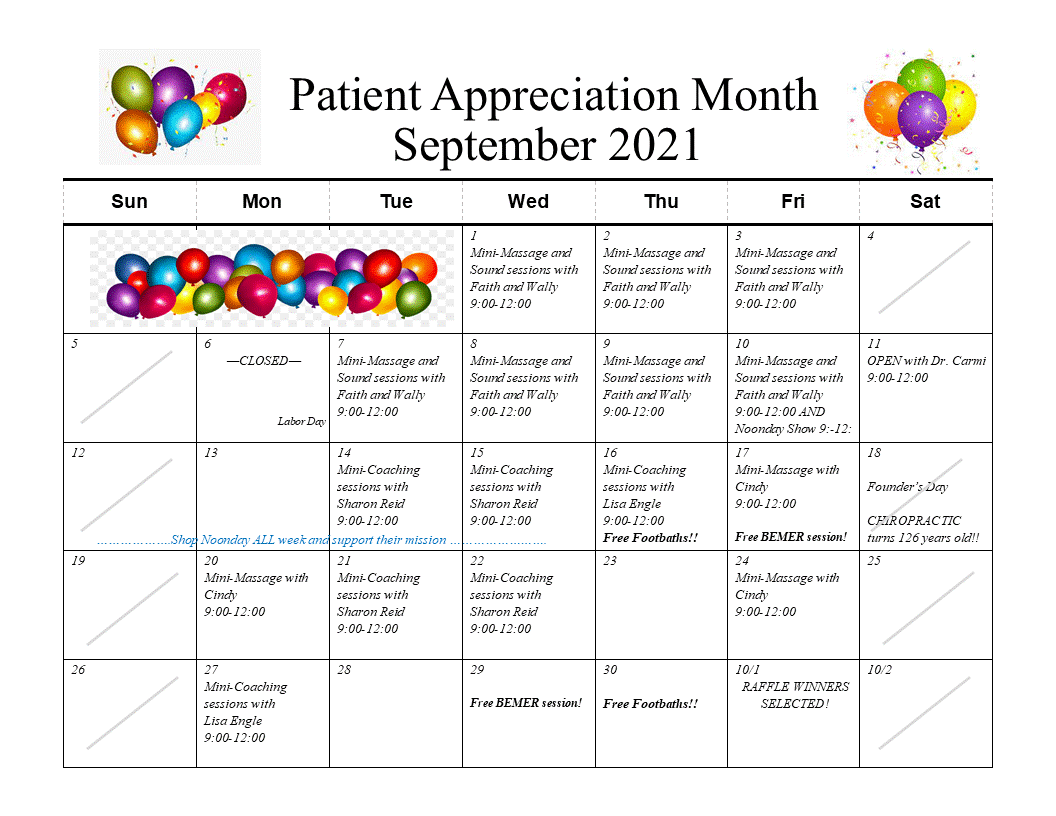 ---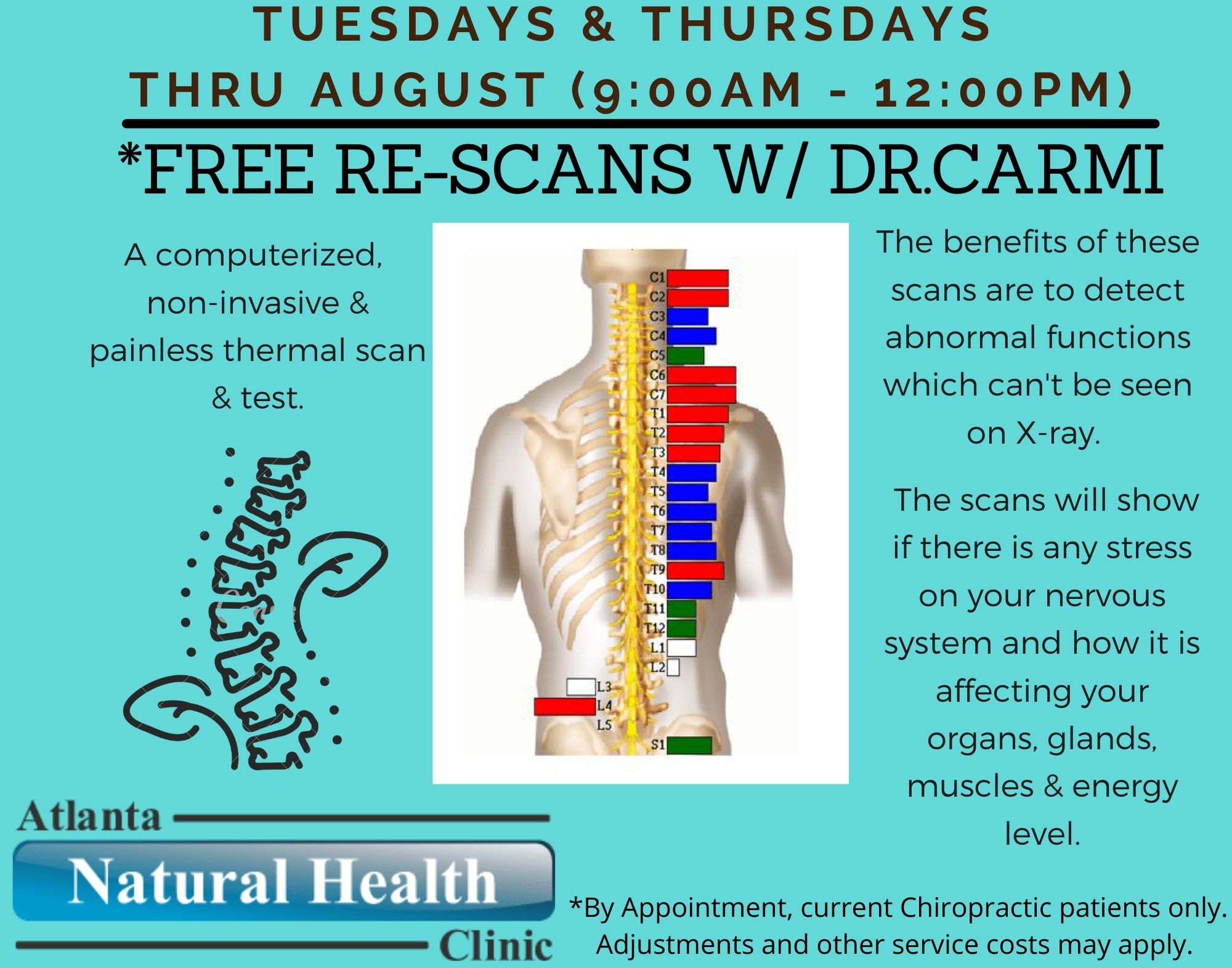 It has been so fun to help folks become more informed about their state of health and function with our re-scans! The Thermography can give us indicators of compromised function long before symptoms show up and the Surface (no needles!) EMG gives us a window into how the muscles are responding to our posture and musculoskeletal well-being. (text-neck, home office/school ergonomics, postural changes, etc all add to this kind of spinal stress)
Heart Rate Variability will evaluate the relationship between our "Fight, Flight, Freeze" Sympathetic Nervous System function (thank you for helping us run from perceived danger!) and the Rest, Restore, Renew, Recover Para-sympathetic Nervous System function (thank you for helping us to heal and renew our cells).
Free scans are only available to our existing patients. We're planning September for Patient Appreciation Month and you can share no charge scanning process with others then. (more to come on that in a few weeks) This is an IDEAL time to get kids checked before school starts back. 
---
It's been decades since we have held Saturday hours, but Dr. Carmi is resurrecting that chance for a weekend adjustment! For now, we are adding appointment times on the 1st Sat. of each month with the strong potential to expand that. Would you like to be on the schedule for Saturday, August 7th? Call or email Chrissie today. (770-455-6767 or frontdesk@AtlantaNaturalHealth.com) 
---
For the month of July AND August, Dr. Carmi will be offering all our existing patients a FREE rescan with our Insight Technology. The scan consists of three major components: Heart Rate Variability, Thermography and Surface EMG. When patients start care and move through their initial phase of care, scans are a regular part of assessing change, but after the relationship has been established and care choices move to lifestyle support or acute care, many of our patients aren't scanned as frequently. We encourage you to take advantage of Dr. Carmi's generous offer to gain insight to your health and function so that you're making the most informed choices regarding your well-being. 
---
MASSAGE IS BACK!
Special pricing for July with some of our new therapists!
Our Massage and Sound Therapists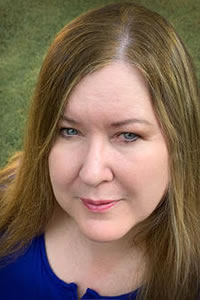 Cindy, Massage Therapist
Appointment: 770-316-1773
Rates:
1 hour $85.00
90 minutes $125
Cindy has been serving in the healthcare field for over 30 years and loves developing relationships with clients as they journey toward health and healing. As a 1984 Atlanta School of Massage, she has developed expertise in Neuromuscular, Deep Tissue, Swedish, and Thai massage techniques. The calm and peaceful Spirit will put you at ease as soon as you meet her.

---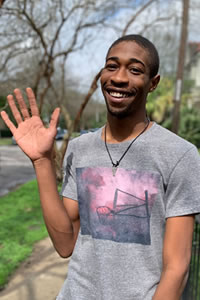 Wally, Massage Therapist
Appointment: 470-591-9436
Rates:
30 minutes $50
60 minutes $150
90 minutes $200
(take $50 off July 60 and 90 minutes sessions!)
Wally graduated from the Atlanta School of Massage in 2017. As a Licensed and Certified Massage Therapist, Reiki Practitioner, and Yoga Instructor, he specializes in Trigger Point Therapy (TPT), Neuromuscular Therapy (NMT) and Energetic Therapy. With his experience in yoga, he is able to provide his clients with additional tools to help relieve their pain with at-home instruction. He was born and raised in Binghamton, NY before moving to Atlanta in 2013.
---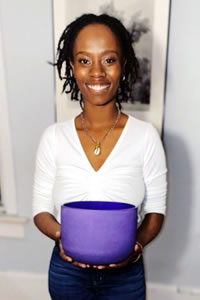 Faith, Sound Therapist
Appointment: 678-774-9270
Introductory Rates (July and August):
2 30-minute sessions $85
30-minute session $60
Crystal singing bowls along with flutes are the only two instruments capable of producing a perfect sine wave, also known as pure tone. These waves do not erode over time and continue in their perfect form much like sending a beam of laser light off into the night skies. The pure tone of this perfect wave is capable of correcting imbalances in the human body through the law of resonance. This law states that when two similar energetic systems encounter each other, their vibrations will come into a state of harmonic vibration. Our brain wave patterns in alpha state have the same energetic patterns as sine waves." The Mind Orchestra
Some of the many benefits of Sound Therapy:
facilitate deep relaxation and release in the the body
quiet the mind
deepen an inner experience of Peace
broaden Self awareness and consciousness
---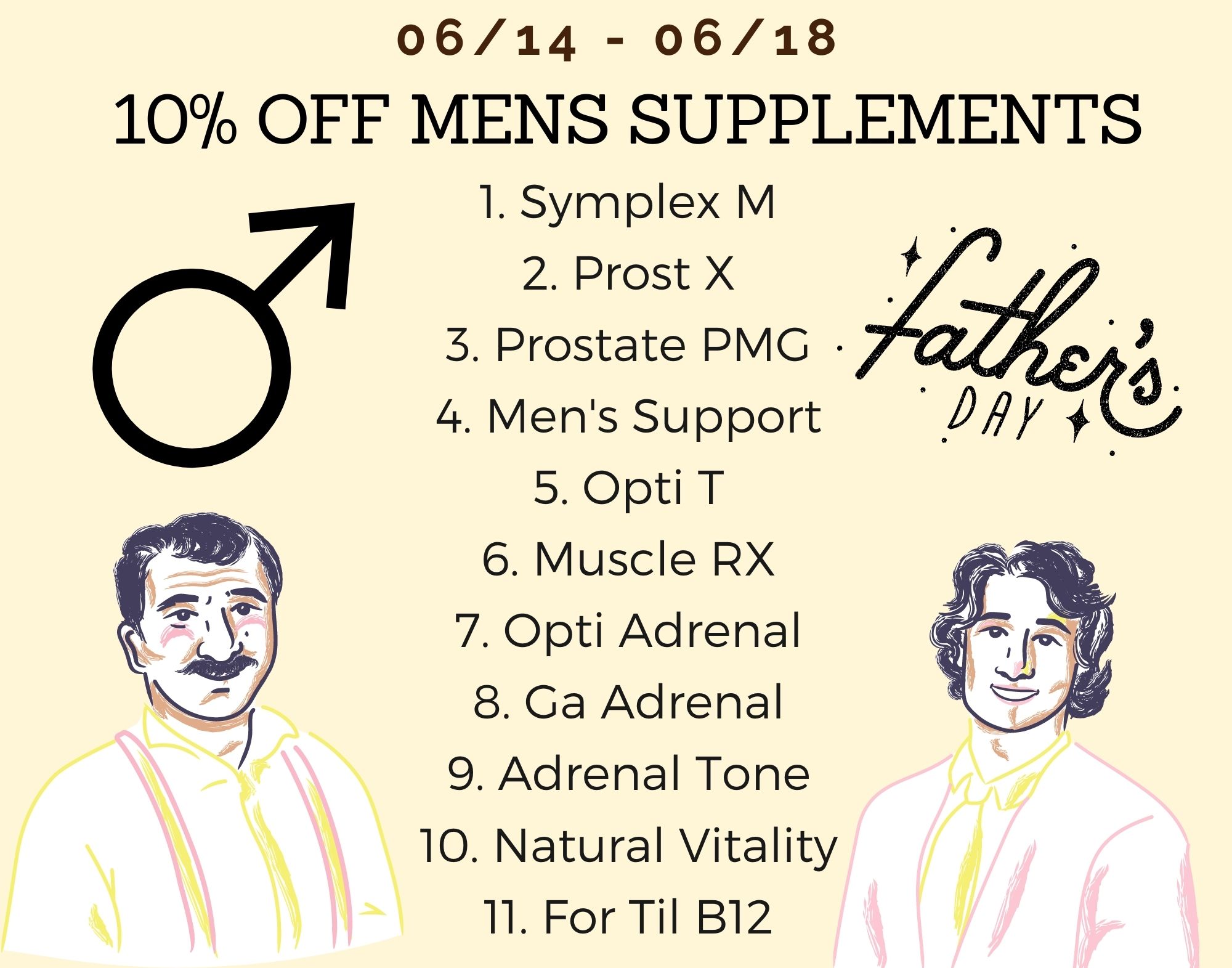 ---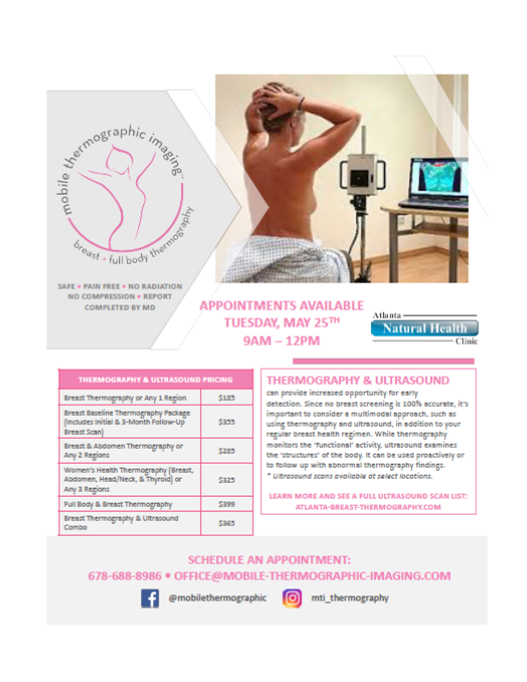 ---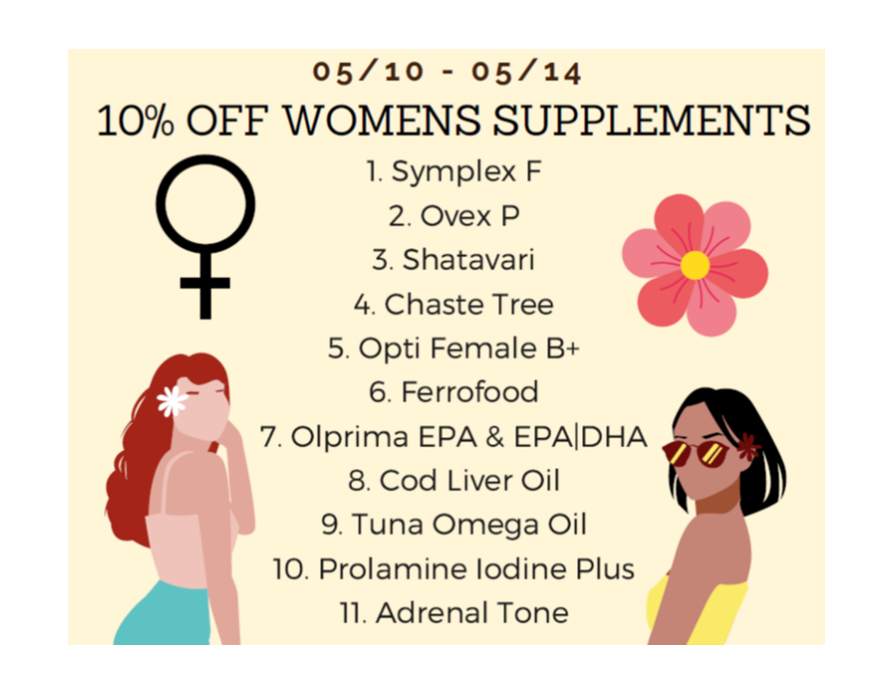 ---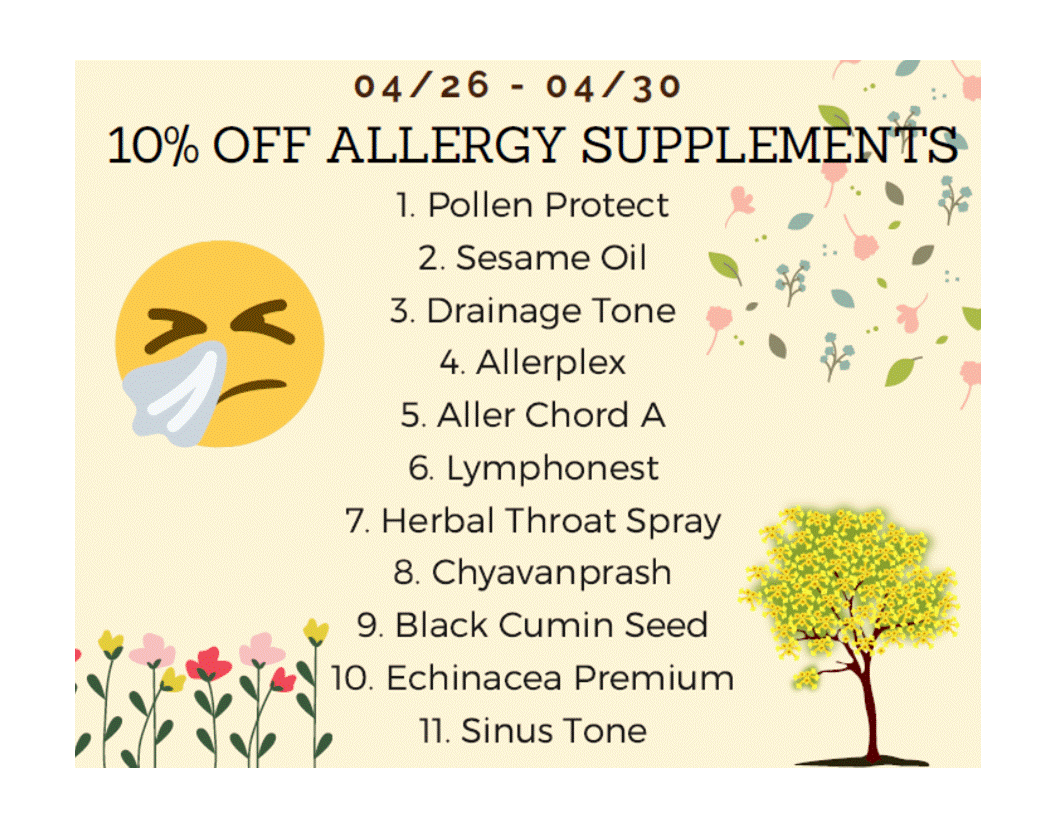 ---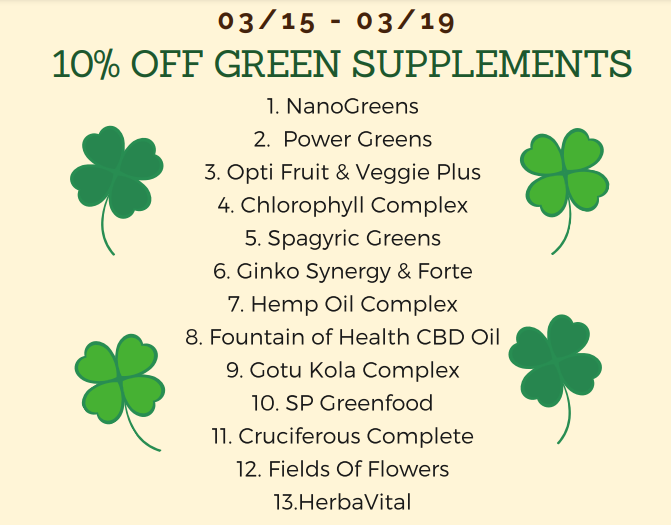 ---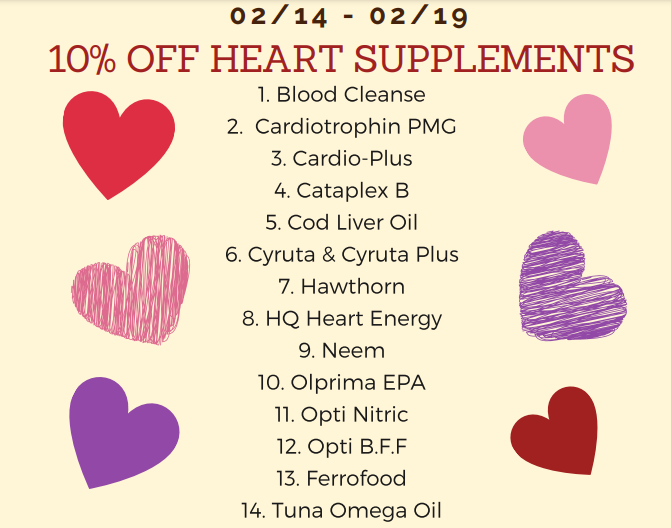 ---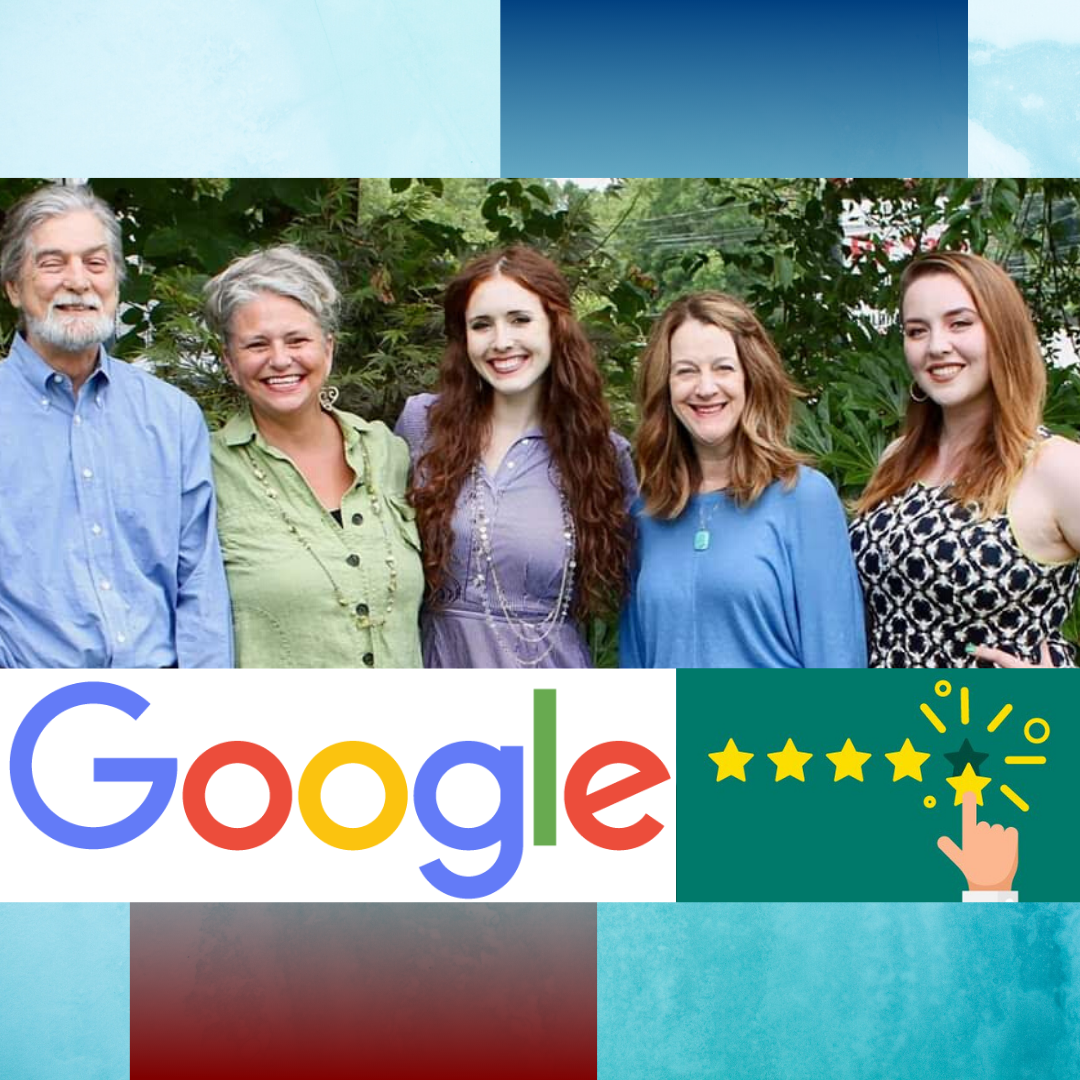 Will you please show us some love on Google, Facebook, or Yelp?
Please Leave us a 5 Star Review!
Your health story matters! It can best illustrate the possibilities chiropractic and/or nutrition care can provide!

Telling your story also helps YOU heal better.

If you prefer not to share personal details, a simple note that you recommend our care helps too.
Please share your story today!
Creating a Healthy New Year
Let's "Detox 2020″, yes? We're ready to re-set our health and start 2021 with a clean system. Start your Standard Process Detox now. More details about the cleanse can be found at HERE or you can call 770-455-6767 or email frontdesk@atlantanaturalhealth.com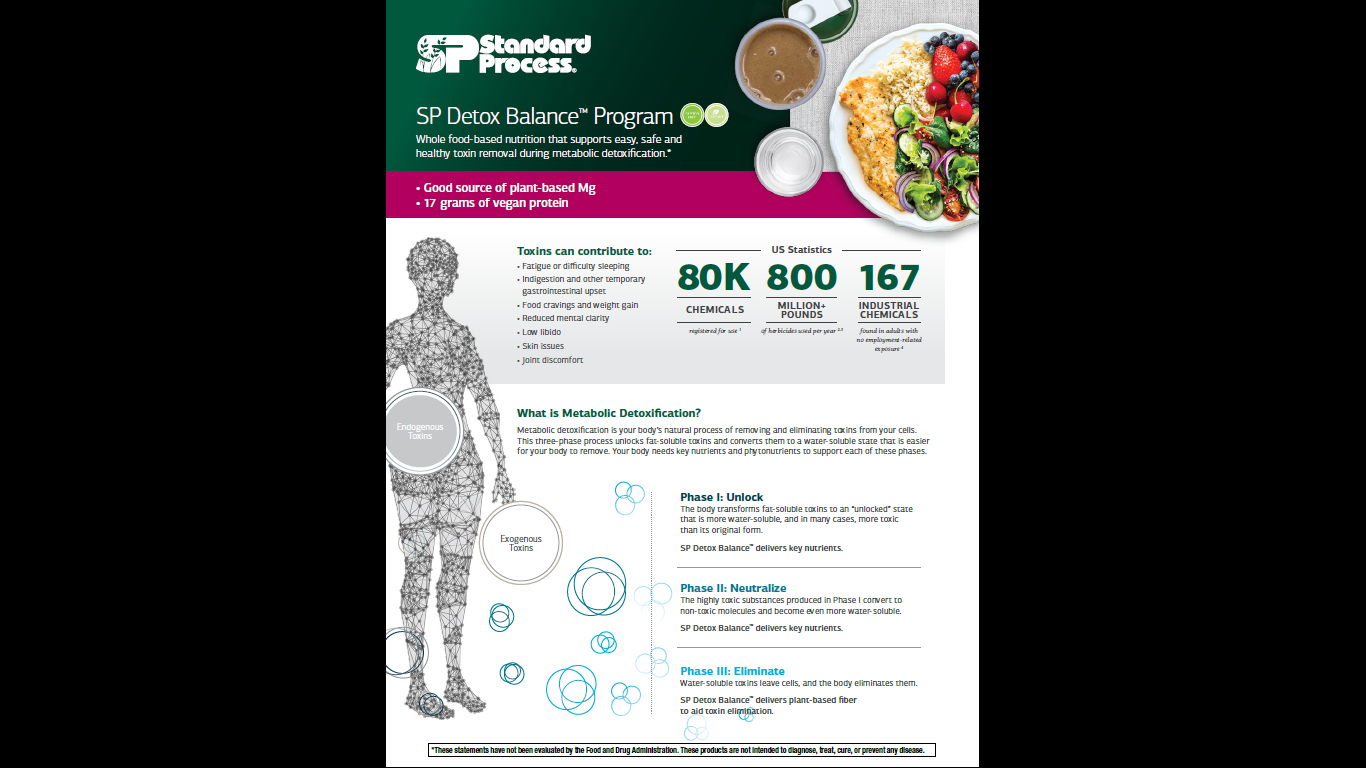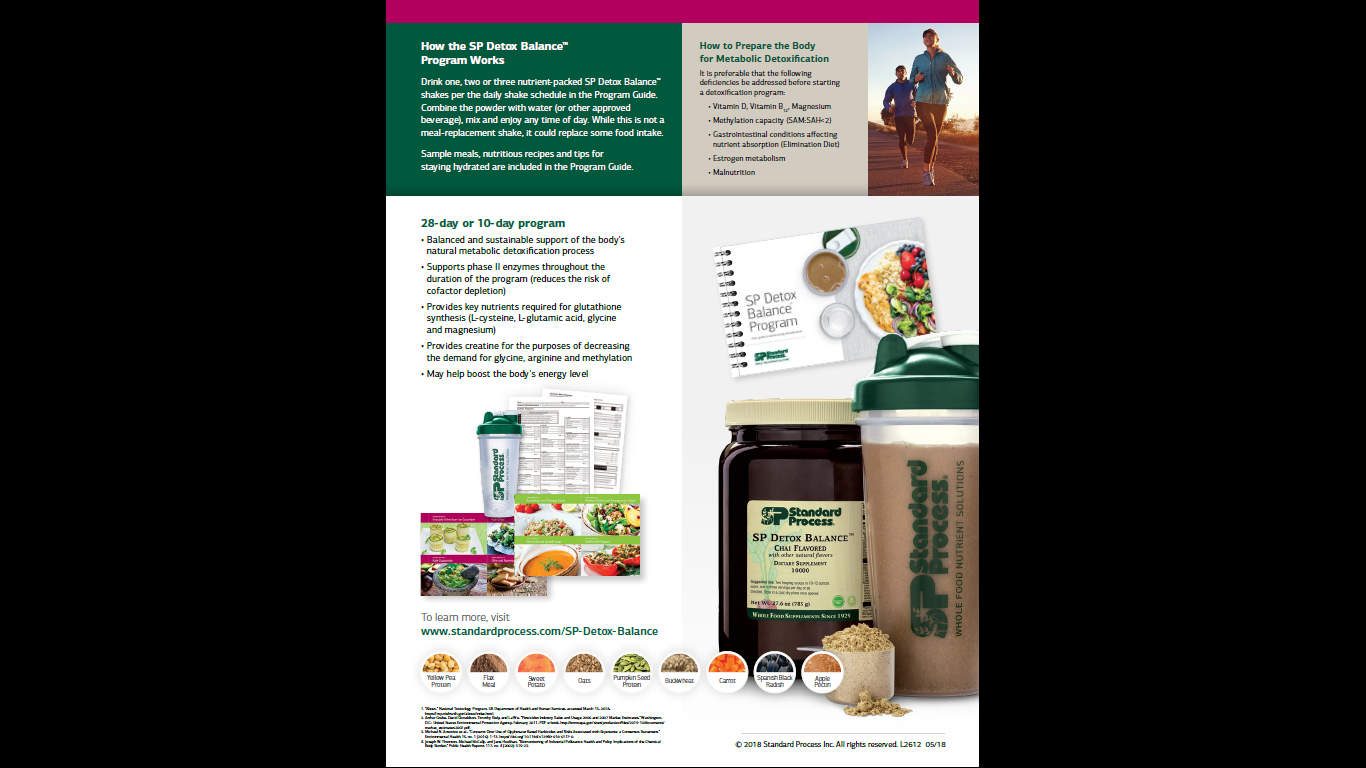 SP-Detox-Balance-Flyer __________________________________
Check-Ups for Kids!
Whether your child is at school in-person or staying home for a virtual semester, it's important to get their nerve system checked! We have seen SUBSTANTIAL spinal and nerve system changes (in negative ways) to our children and teens in 2020. Physical patterns we were formerly seeing only in adults or children/teens who had been through significant traumas are now common in almost all of our patients (yes, even weight-bearing infants and toddlers). In addition, the effects of increased screen time on your child's development and behavior may not be obvious yet, but they may present down the road.
Here's the great news: WE CAN HELP!! Sign your child up for a complimentary health consultation to decide if chiropractic care is right for your younger family members. Please act now and make sure your child has a healthy nervous system!