With the rise of food allergies, attention issues, diabetes, and childhood obesity, more parents and teachers are asking for allergen-free or food-free Halloween treats! Will you be prepared this year?
"Retail and other industry reports…suggest the average trick-or-treating kid can consume around three cups of sugar (or about 7,000 calories of candy) on Halloween. For context: That's 675 grams of sugar, or the same as chomping down almost 169 standard sugar cubes. Yum."- Fortune Magazine

By contrast, the American Heart Association recommends that children consume less than 25 grams of sugar per day (and that's total sugar consumption, not only in desserts and snacks).

Pro tip: Make sure your children have 3 good meals and drink enough water prior to going out to trick or treat – Full bellies mean less candy consumption!
This collection of 21 ideas should help you find the solution that is just right for your budget, time, sugar, and allergy restrictions!
DIY Halloween Gifts
Often the most budget-friendly option and a great way to get kids involved in Halloween preparation!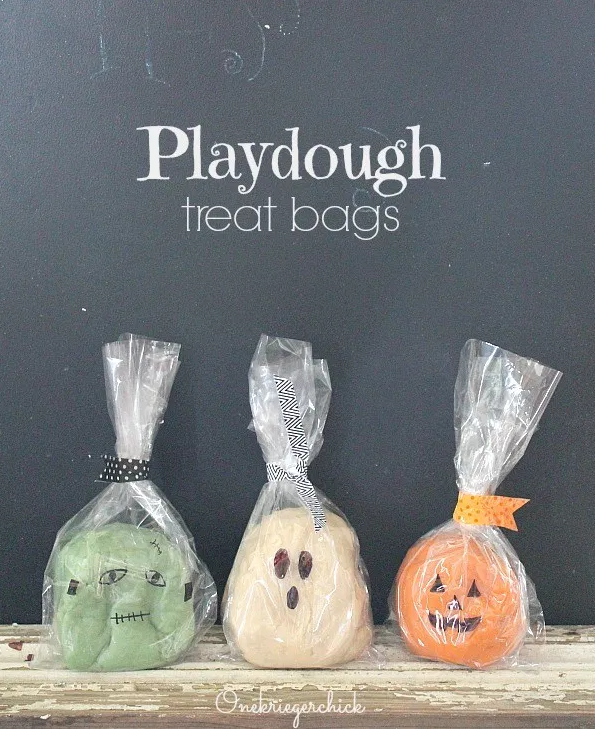 Absolutely worth the smiles on kids' faces! You can even add glitter or googly eyes to create a custom batch! Can be made with store bought dough or homemade using this recipe.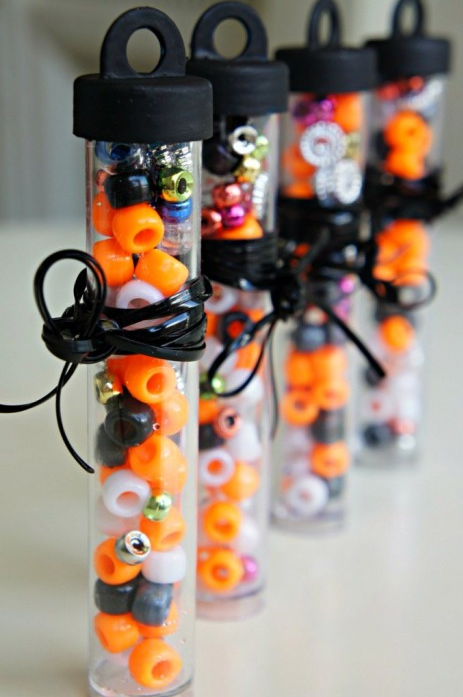 Aren't these fun? You can customize the colors for boys or girls or use a basic Halloween theme for easy distribution.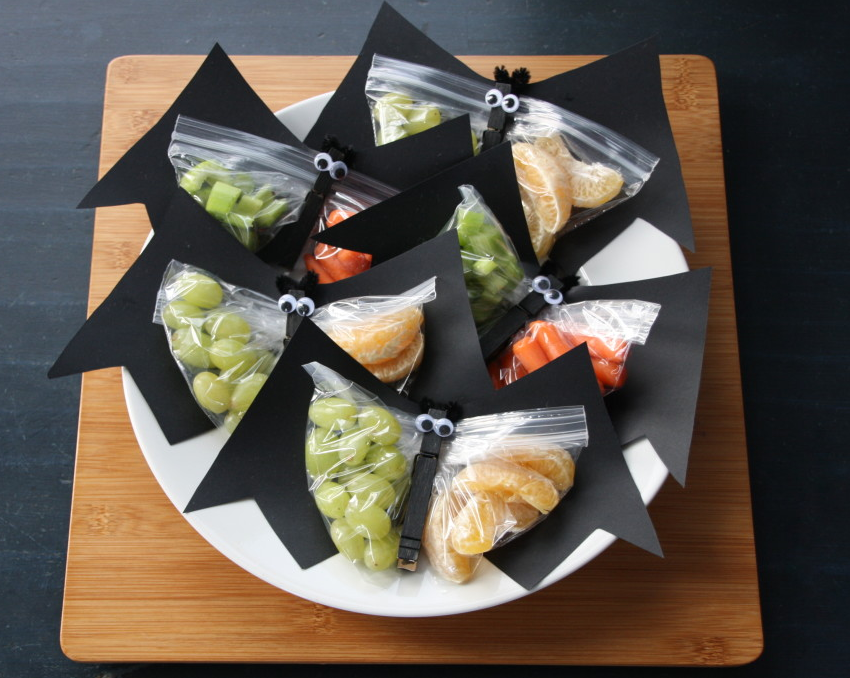 Kids will forget the word candy when they feast their eyes on these flying friends!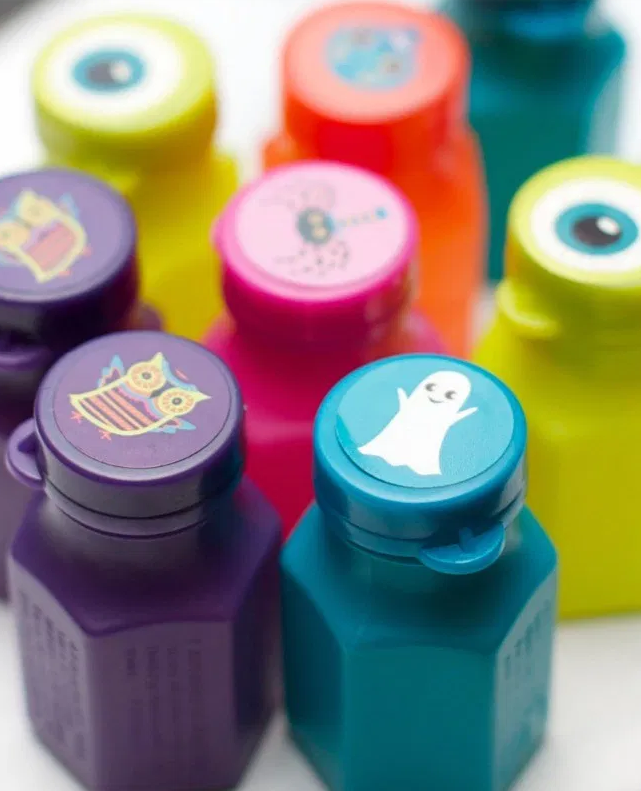 Simply apply mini Halloween stickers and a bunch of bubble bottles or tubes and you are ready to go!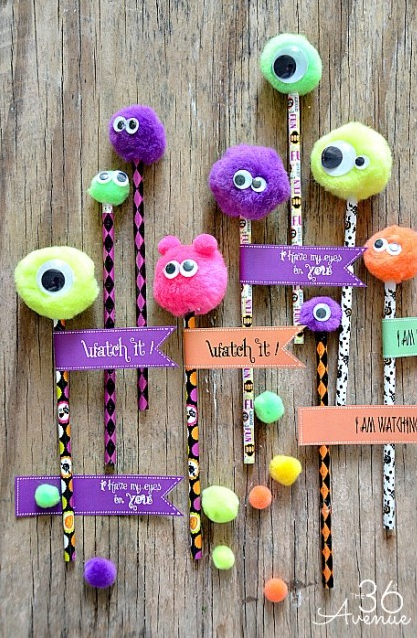 Googly eyes and pom poms? Say no more! A few dabs of glue and done!
Minor Assembly Required
You might have large numbers of costumed children heading your way, let's get you prepared quickly!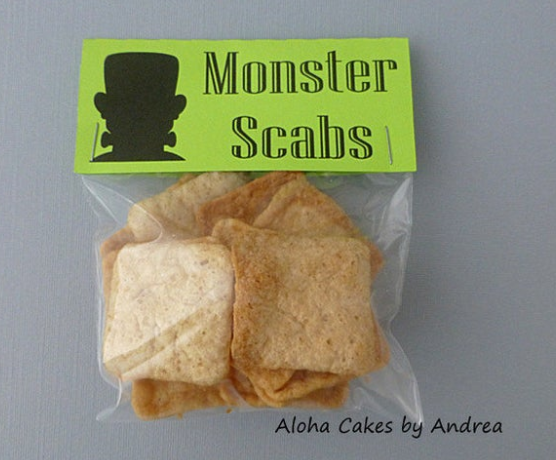 Pre-formatted printables and bags are definitely worth the investment! We suggest using crackers from Georgia Sourdough Co.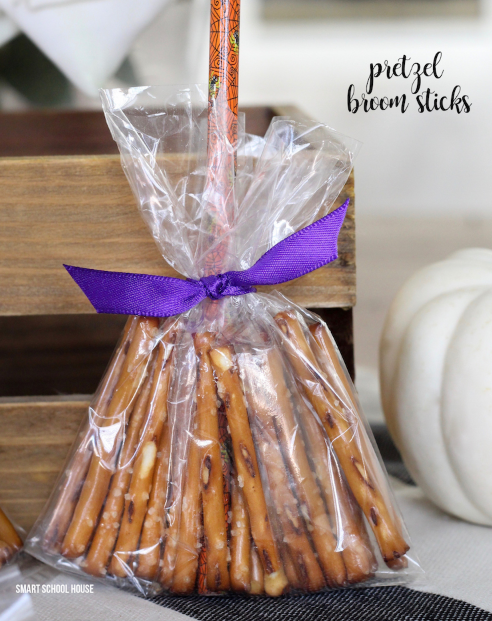 Edible and functional!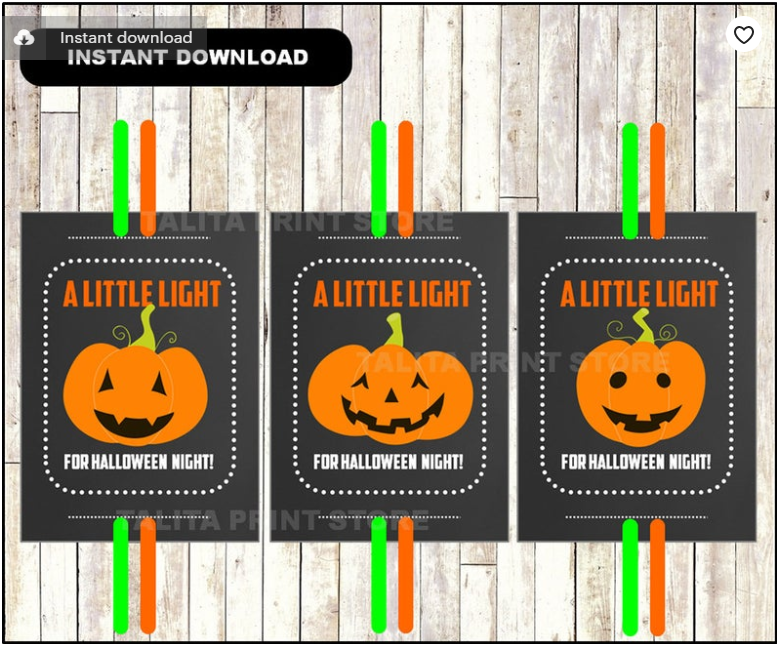 You can never go wrong with gifts with a purpose!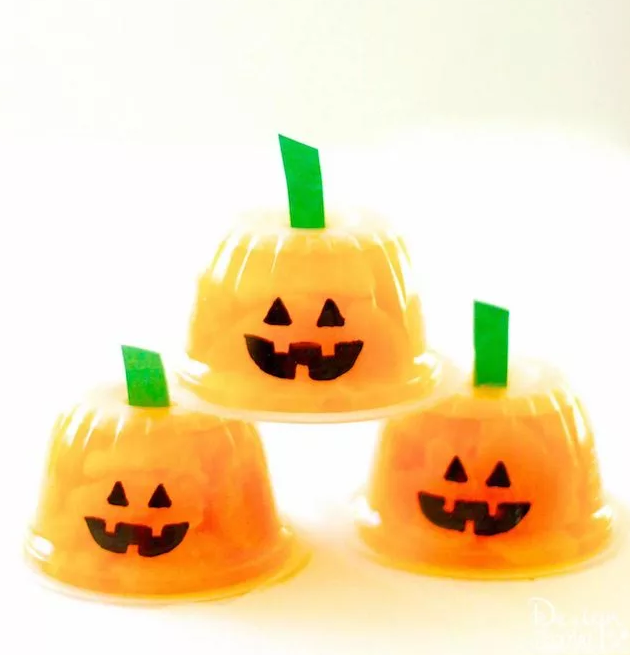 These can also be made into monsters with different fruits and google eyes!
Bulk Buys for Busy Families
Crafts and DIY may not be in the cards right now (or not your thing!), but that doesn't mean you need to cave in to candy either!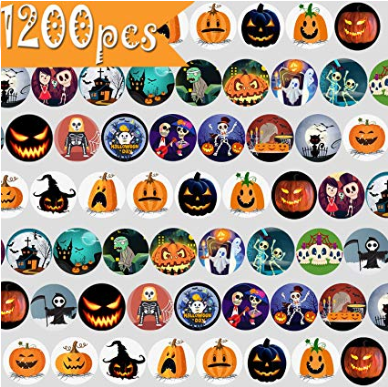 What almost every ANHC patient under age 12 (any many 12+) asks for after their adjustment! Always a low-budget, fun option! You can also try these, these, or these!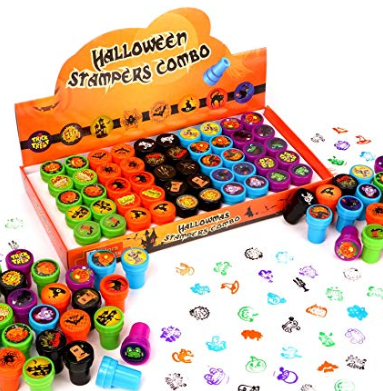 These are also a great way to jumpstart or add depth to drawing activities and cards.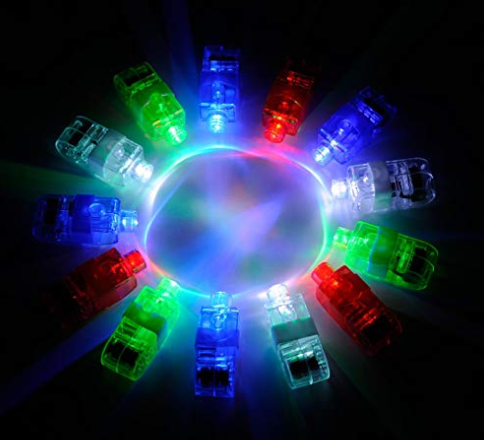 Perfect for any party or occasion, not simply Halloween!
These are always a hit!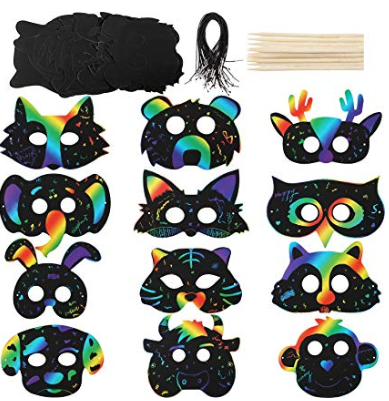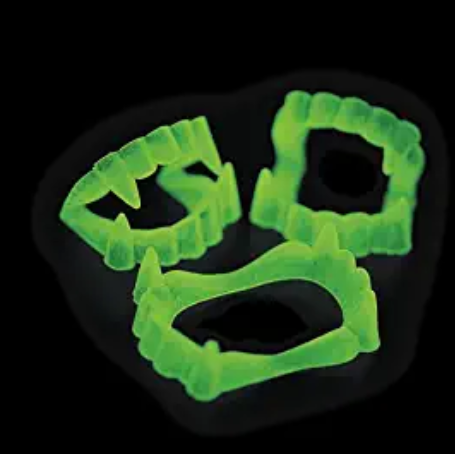 So fun you'll be tempted to keep a few sets for yourself!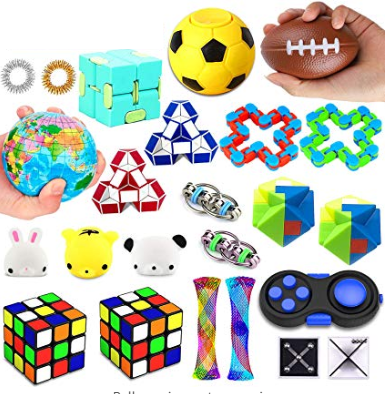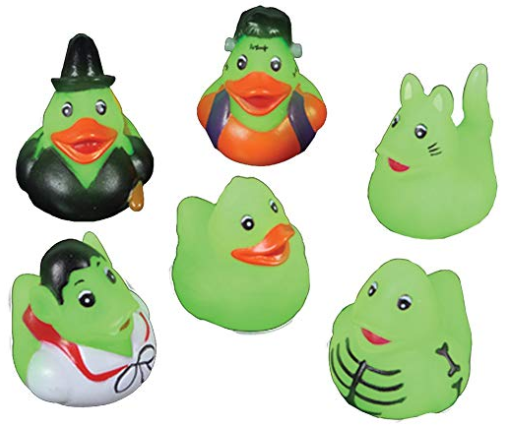 No child can resist toys that glow!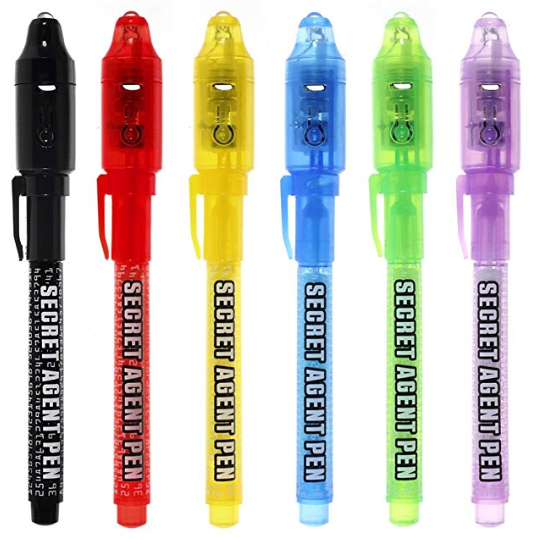 Super spies only!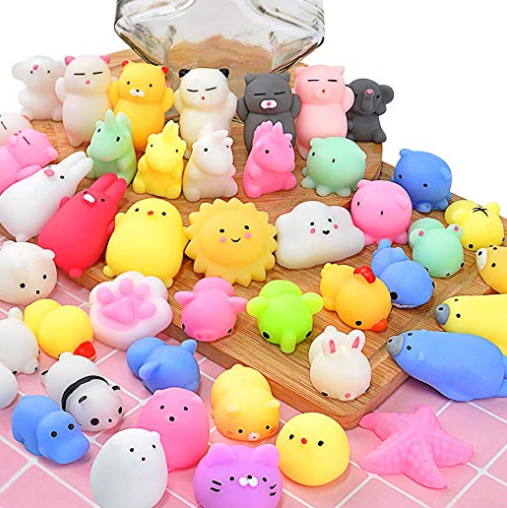 Squishies are growing in popularity and can make a great Halloween Handout!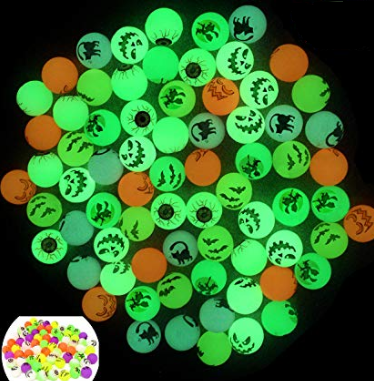 You can't go wrong with a classic!
Which gift idea are you most excited about? Tell us below!
**May not be appropriate for children sensitive to dyes.
Note: No affiliate links were used in this post. All links are for idea purposes and due to the changing nature of online stores, may not be active forever, but we hope you find what you're searching for. Not all products are completely allergen-free, so please read labels and do your research before purchasing for highly sensitive children.